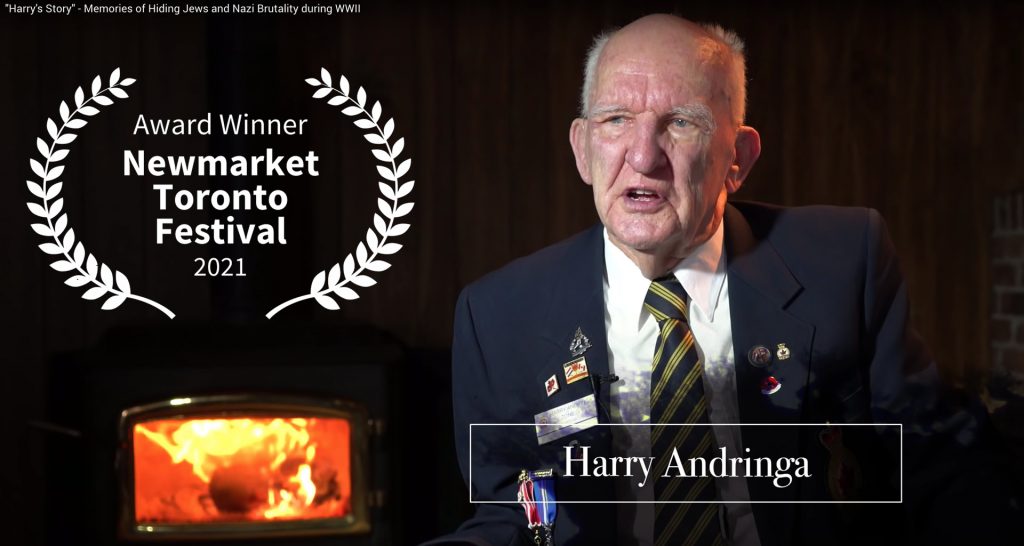 First Submission to Film Festival
Harry's Story is a documentary about the childhood memories of Harry Andringa. Harry was only nine years old when Hitler's Nazis invaded Holland in 1940. His family risked their lives hiding Jews from the German soldiers for years during the occupation. Harry explains living under Nazi brutality and the liberation of Holland by the Allies.
In February 2021, the documentary was submitted to the Toronto-Newmarket monthly film festival. – our first submission to any film festival. The film was entered under the category Best Documentary Short. It won the category and will automatically be nominated for the annual festival. Harry's Story lives on!