SEARCH ENGINE OPTIMIZATION
KINGSTON, BELLEVILLE REGION
Before you consider using PPC (Pay-Per-Click) ads ensure your site is search engine optimized (SEO) to achieve the maximum rankings.
Want to learn more about SEO?
Check out my new book 'SEO For Canadian Business' available on Amazon.com and Amazon.ca in ebook and paperback formats. Click here.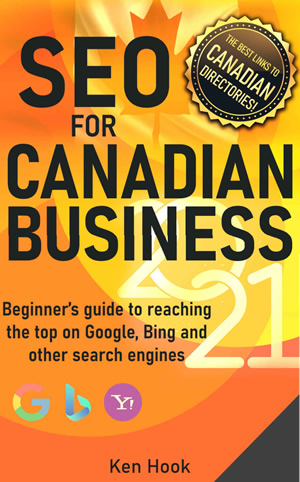 WHAT IS SEO AND DO I NEED IT?
What is SEO?
Search engine optimization (SEO) is the practice of increasing the quantity and quality of traffic to your website through organic search engine results. 'Organic' results are the search engine results that appear without paid advertising. It's no surprise that most viewers click on organic listings as compared to paid listings. To understand what SEO really means, let's look at three factors that determine where you rank in a search engine listing:
Quality of Traffic.
You can attract all the visitors in the world, but if they're coming to your site because Google tells them you're a supplier of automobiles when really you sell model cars, that is not quality traffic. Instead you want to attract visitors who are genuinely interested in products that you offer.
Quantity of Traffic.
Google tracks your traffic. There is no such thing as bad traffic. Think of it as 'likes' on Facebook. The more 'likes' or traffic you have the higher you rank because search engines equate your site as being important.
Organic Results.
Ads make up a growing portion of many searh engine results. Organic traffic is any traffic that you don't have to pay for to receive. The majority of web traffic is driven by the major commercial search engines, Google, Bing, and Yahoo! Although social media and other types of traffic can generate visits to your website, search engines are the primary method of navigation for most Internet users. The more viewers you can attract to your site without pay-per-click (PPC) advertsing the better. The rule of thumb is to use PPC advertising (if needed) after a site has been optimized with SEO.
How Is SEO Implemented?
Identifying Keywords.
When we tackle a SEO job we identify which keywords are most important to you and your customers. If you wish to have customers find you by searching for 'automobiles in Belleville' we take this under consideration and ensure this keyword phrase appears in many areas. We also use keyword planning tools to determine what other keywords viewers are using together with 'automobiles in Belleville'. A list of primary and secondary keywords is established. Then we go to work plugging them into your website in all the right places - any place where crawlers will find them (and there are several places!)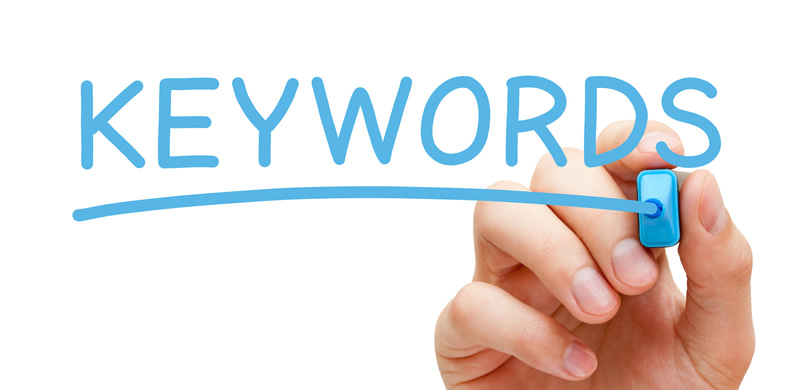 Inbound Links.
If websites link to your website this is 'gold' from a search engine perspective. Inbound links build credibility and makes your site important and ranks higher. There are many ways to get inbound links. This is an area we examine closely. Luckily, this is something website owners can do themselves. We can tell you how.
Adding Quality Content.
The best websites have a lot of traffic. Viewers come to the sites because they are looking for information, tips, reviews and videos about a product or service. The more relevant content you can add to your site the better. Bill Gates once said 'Content is King'. What he meant is adding pages or blog posts with relevant content adds huge amounts of keywords that crawlers can collect. If you add information viewers want valuable traffic to your site will result in better search engine rankings. We can assist you adding relevant content to make your site a category leader.
Putting It All Together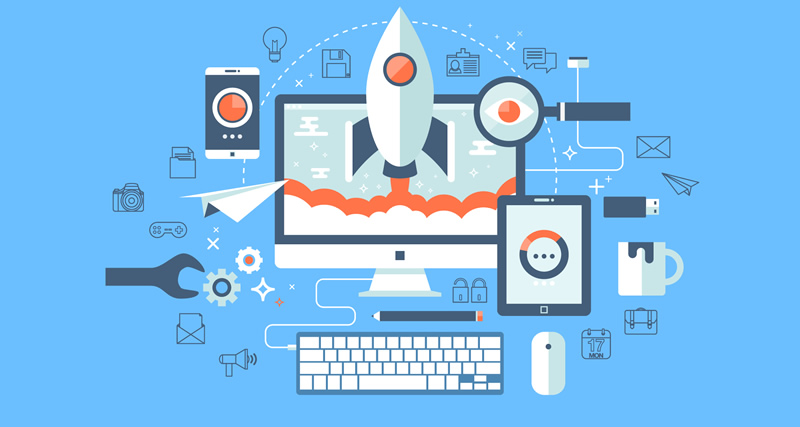 The Final Result.
SEO can be complex and can take time however, many of the tasks you can do yourself. There may be tweaking along the way to give you the desired results. The items mentioned above form a big part of SEO. Other factors include 1) Having a responsive (mobile) site 2) Having a SSL Certificate 3) The age of the site, plus a host of others. We work with clients on a framework that will give them the desired results.

Don't forget to check our Blog for SEO tips you can do yourself!
WHAT IS SEO AND DO I NEED IT?
This short video is a primer to SEO and why it's important for businesses and organizations to check their website SEO for higher rankings in Google, Yahoo! and Bing search engines. Better website SEO will result in more traffic to your website. That means more business and inquiries. We provide seminars for business groups and organizations who wish to provide members with helpful information they can implement on their own for quick results.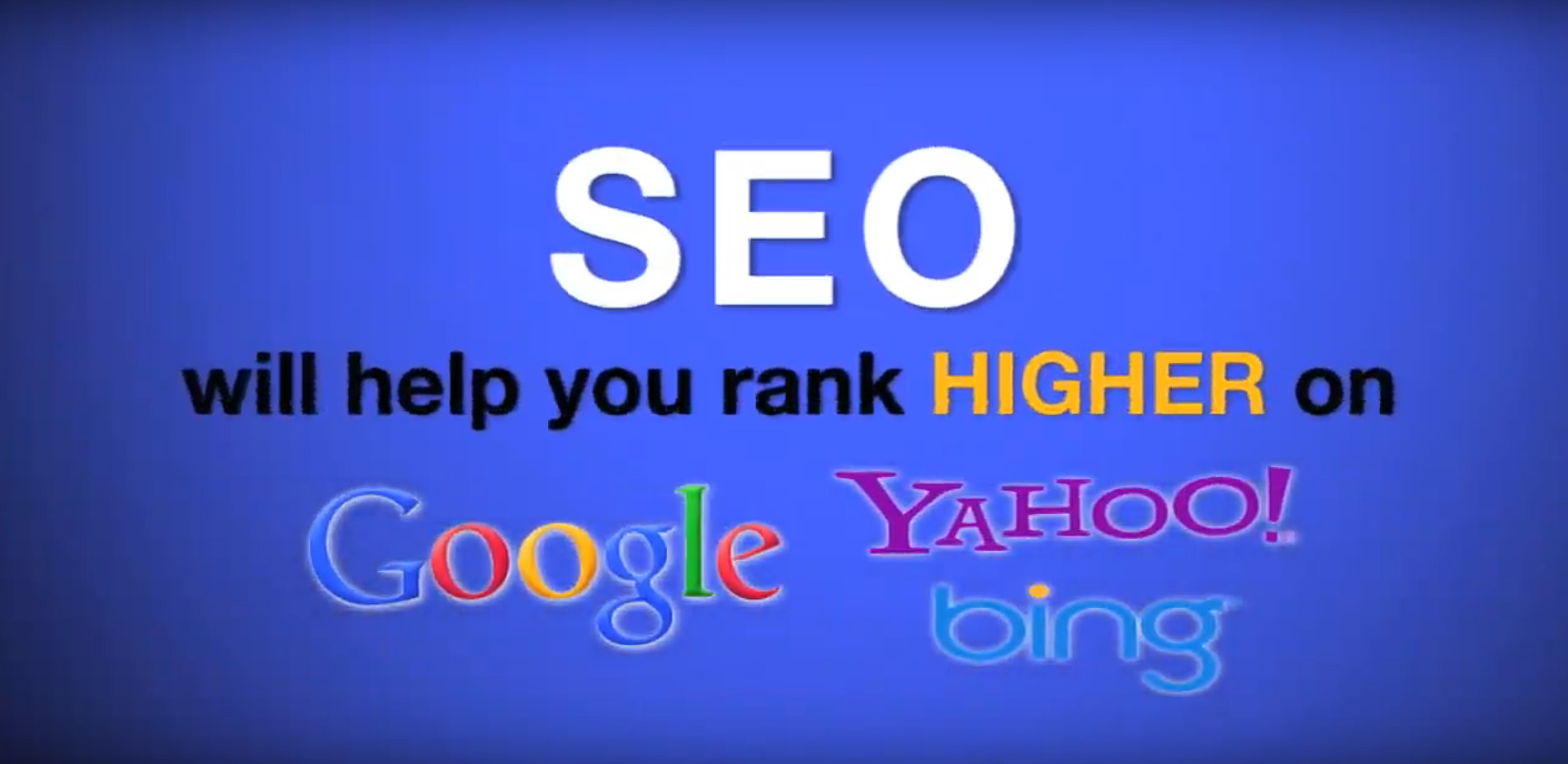 View SEO Video